Your Reliable Sourcing Agent in China!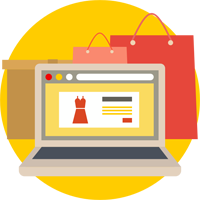 Shop in Alibaba
Shop now in Alibaba.com. Choose from the wide variety of items and send us the links. Then sit back and relax, let Parcelment, do the rest!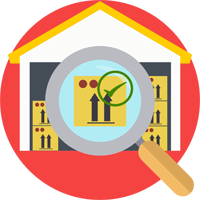 Quality Check
Our QC team inspects each product to ensure it is in good condition and it conforms with specifications. We make sure you get the right product.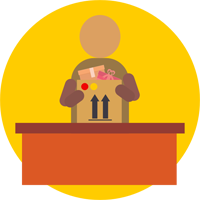 Combine Orders
Combine orders into a single package or cargo & save up to 70% in shipping cost! We use box that has never been used and make sure goods are protected!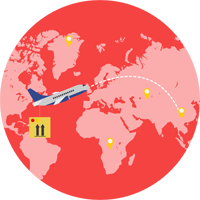 Worldwide Shipping
We ship your goods according to your chosen shipping method. We ship by Air Express, Air Freight & Sea Freight. See Shipping Prices here: Cost Calculator.
Discover Parcelment Services
[su_spacer size="10″]
Gain competitive advantage and buy from China with your Best Alibaba Agent !
Basic Service
We help merchants like yourself in procuring products from Alibaba. Our focus is centered in making available quality and reliable service at reasonable cost. We offer basic service package which includes purchasing, product check, warehouse storage, order consolidation, repacking, and global shipping. You can avail all these services for a minimal fee!
Learn more.
Factory Sourcing
Most businesses obtain and evaluate different manufacturers of a product as part of their internal quality system in supply-chain management. Parcelment is offering factory sourcing service, where we provide three trusted factories in China producing the subject product. Being proactive in all ways is the best approach to your business success.
Product Sample
Having apprehensions in paying for bulk orders? You can significantly lower your risk by examining product samples first prior to bulk buying. Parcelment helps you obtain product samples from different suppliers, deliver them to our warehouse where you can have your samples checked, and combined in one parcel. Then we ship to your address.
Factory Audit
We help you save time, travel costs and other expenses by inspecting your chosen factory in your behalf. Our Team shall visit the site in China, inspect the facility, verify license and certifications, observe production, check quality management system, in order to provide an independent evaluation, as well as assurance that goods produced meet quality standards.
Product Audit
We provide an assessment of the product based on important criteria to provide you an independent evaluation and quality expectation of the product, and thus support your internal quality system in your procurement process. Our Quality Team shall examine and test the product thoroughly. The result shall be embodied in a report with actual product photo/video.
Custom Product & Sample
We help you achieve total success in your special order. Our Team shall work closely with manufacturer to ensure that final product conforms to your specification and meets your expectations. Before any request for production of special order, you may use Parcelment service to help you obtain Factory Samples so you will know how your final product should be made.