You can pay us from PayPal, credit card or Bank account thru Xoom.com
Paying with Xoom is the best available option we have tried to send money to China. It's secured and fast. Not only that, you can also save on transaction fee and currency exchange fee. Also, opening an account and sending money with them can be done in just a few minutes.
Save this information below in sending your payments with us. Please make sure you copy and paste the exact information:
Bank Name: Bank of china
Bank Card Number (Account Number): 6217857000031458209
Family Name: CAI
Given Name: XIAO YAN
Phone: +8613580417573
Recipient Email: [email protected]
1. Enter the amount needed in Chinese RMB/CNY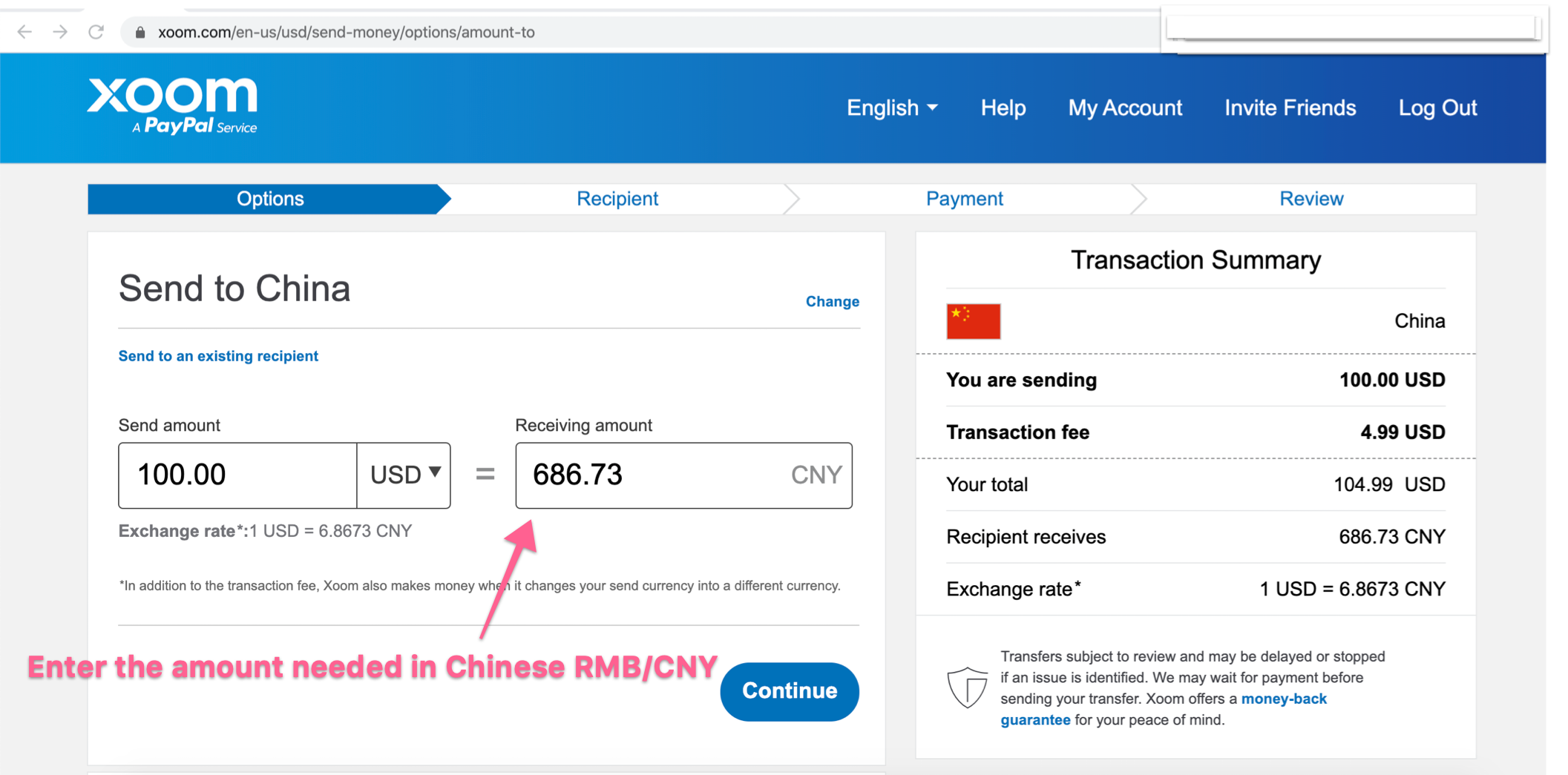 2.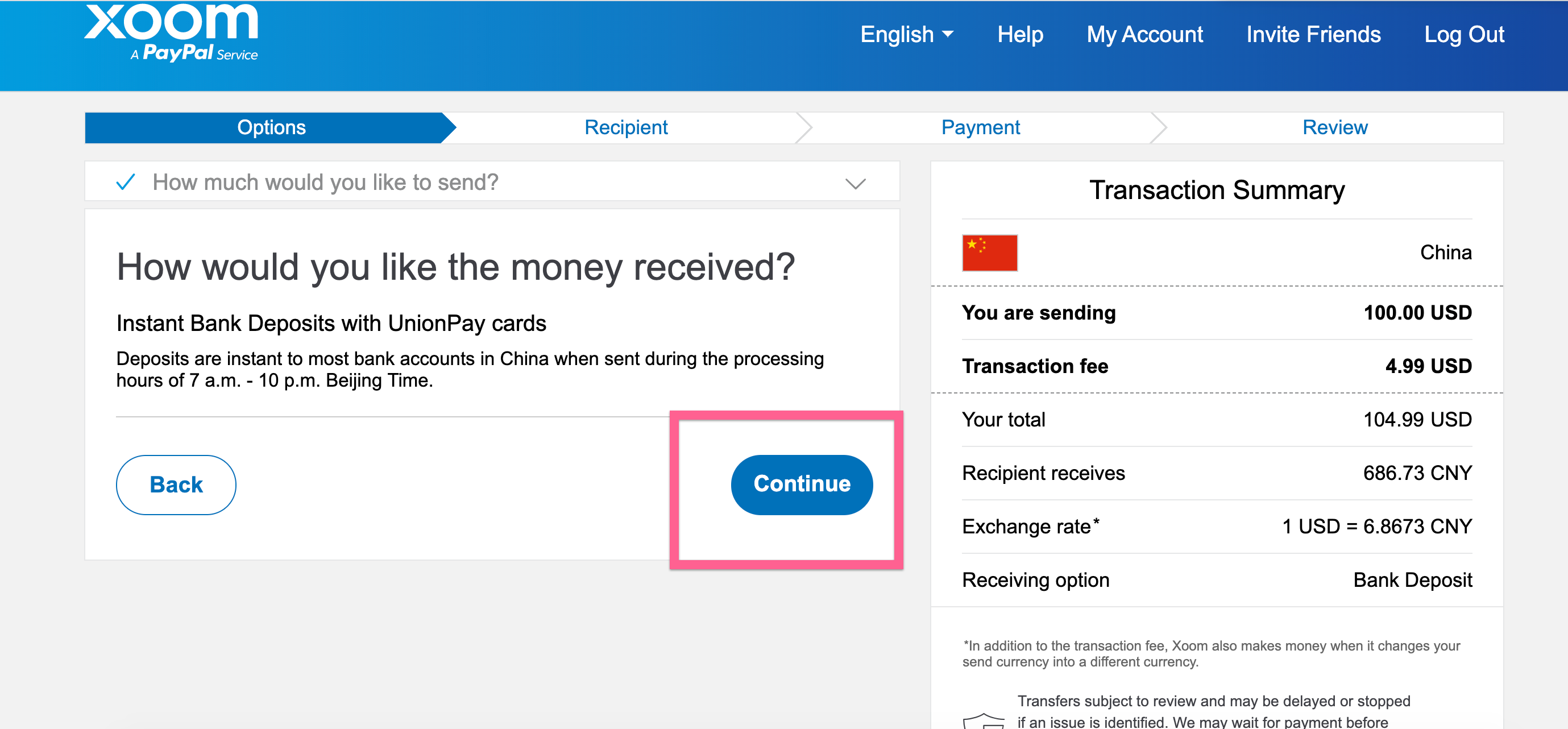 3. Choose this bank
Enter the account number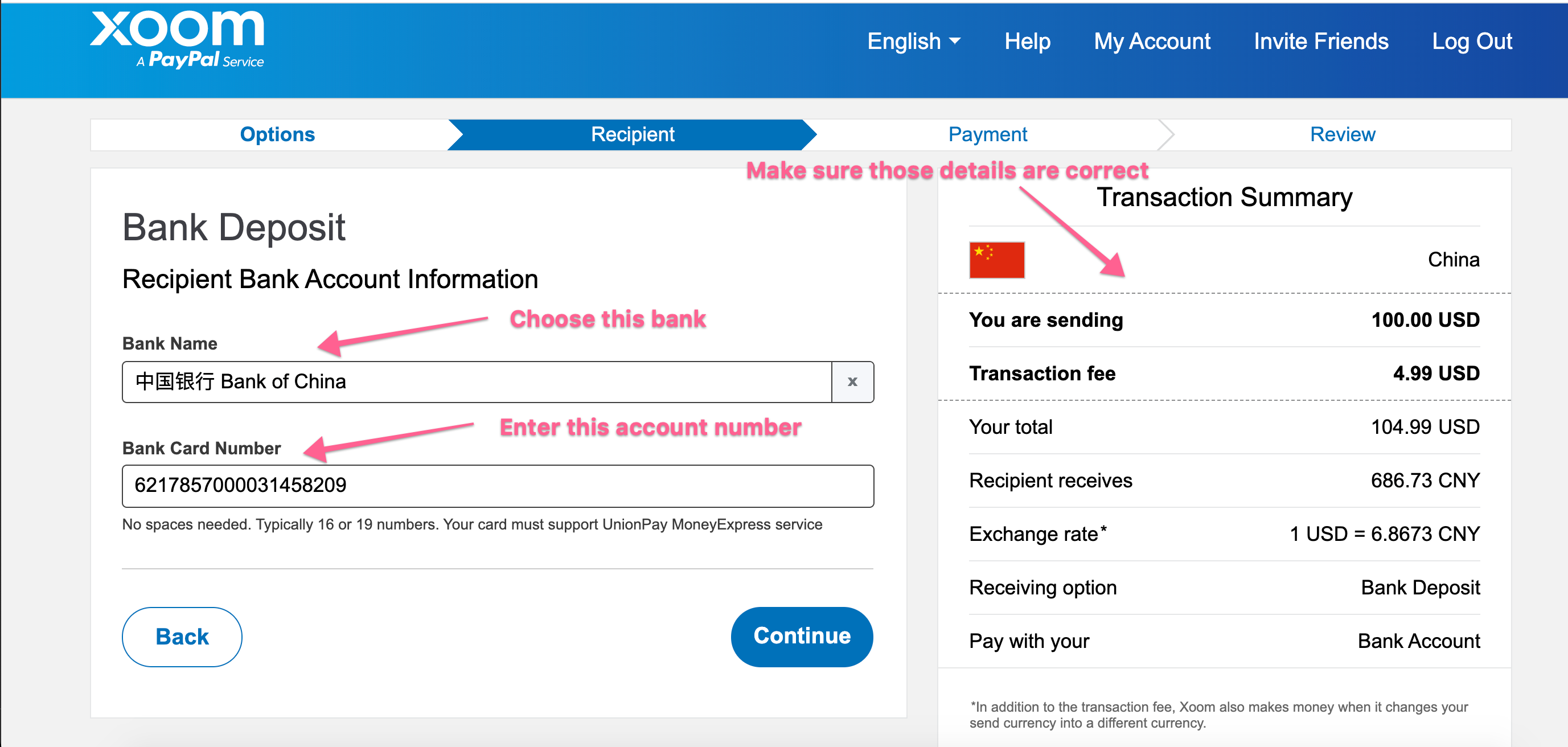 4. Enter those info: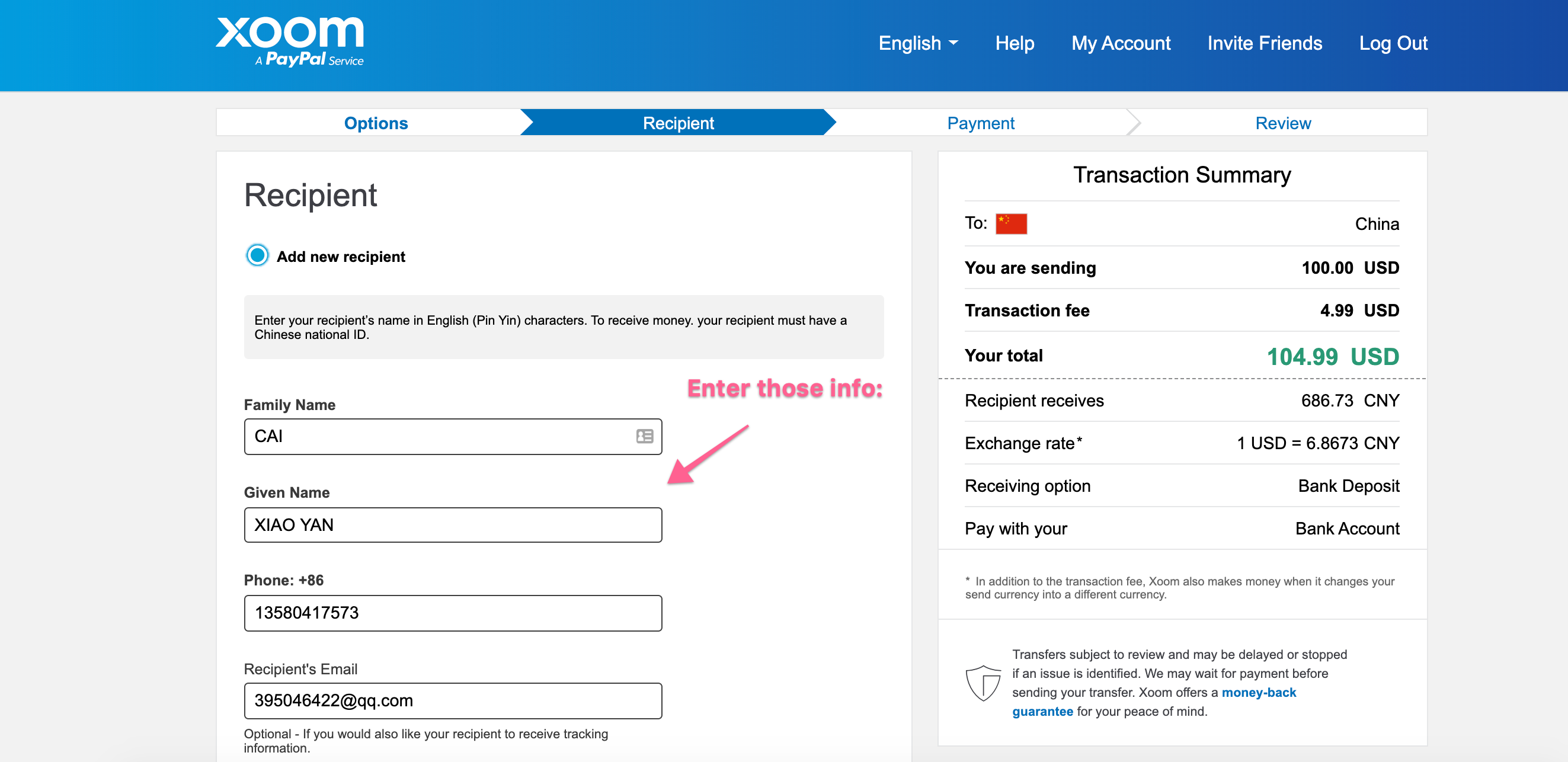 5. Choose payment method, and fill up your info: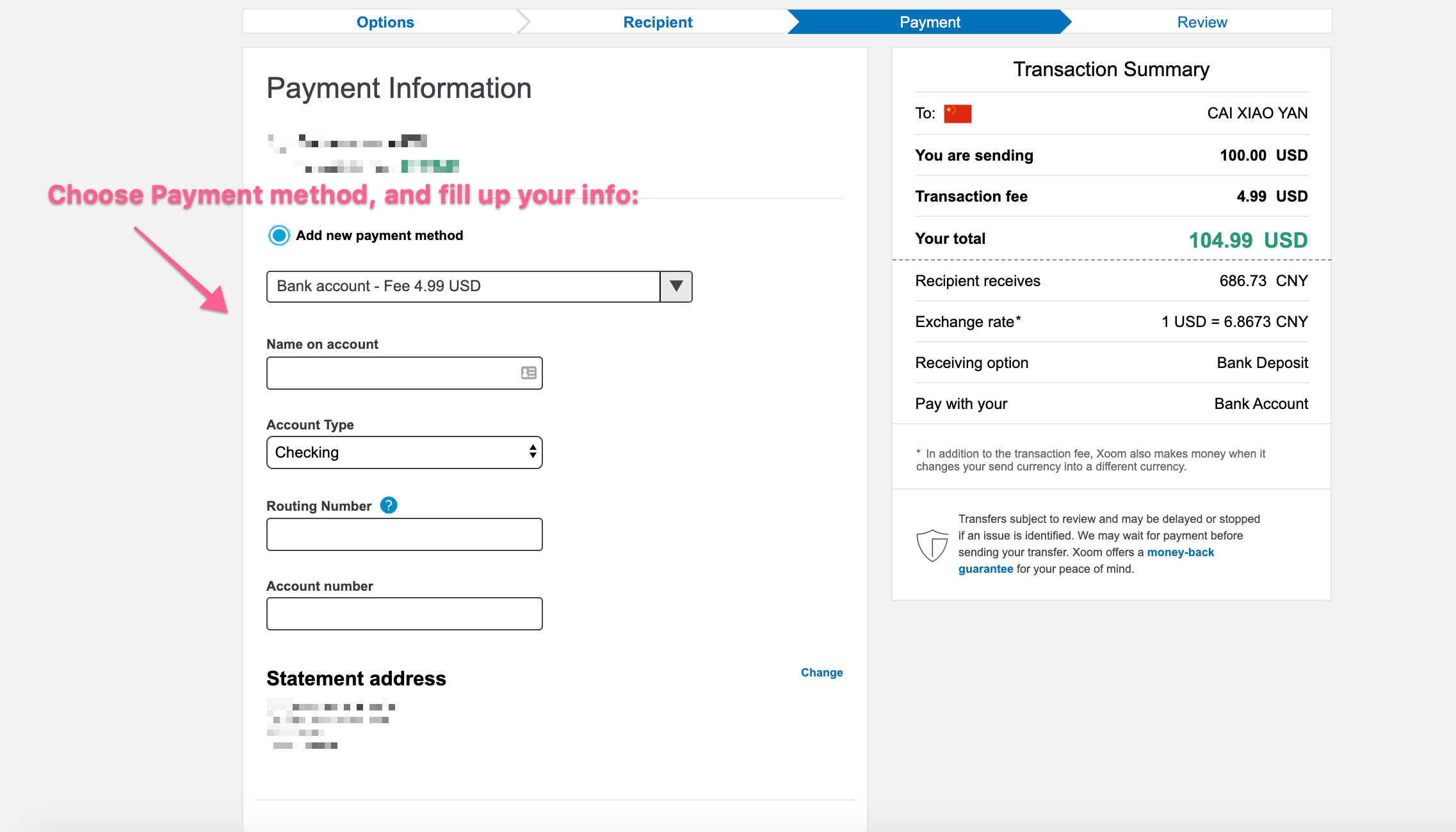 6.